Superior Sanitation Solutions
Clean and Disinfect Commercial and Residential Properties, Churches, Offices and more!
For Use Against SARS-CoV-2 [Coronavirus]
All of our cleaning products can be found on the EPA List N: Disinfectants for Use Against SARS-CoV-2 Coronavirus Disease 2019 (COVID-19) and qualify as disinfectants for use against SARS-CoV-2 and many other viruses, bacteria, and fungi.
We can also offer verification of sanitizing by swabbing for specific bacteria or indicators.
Please note, disinfecting services do not prevent person-to-person transmission or reintroduction of microorganisms to a facility. We recommend that you and your employees remain attentive and follow CDC Guidelines for reducing transmission in the workplace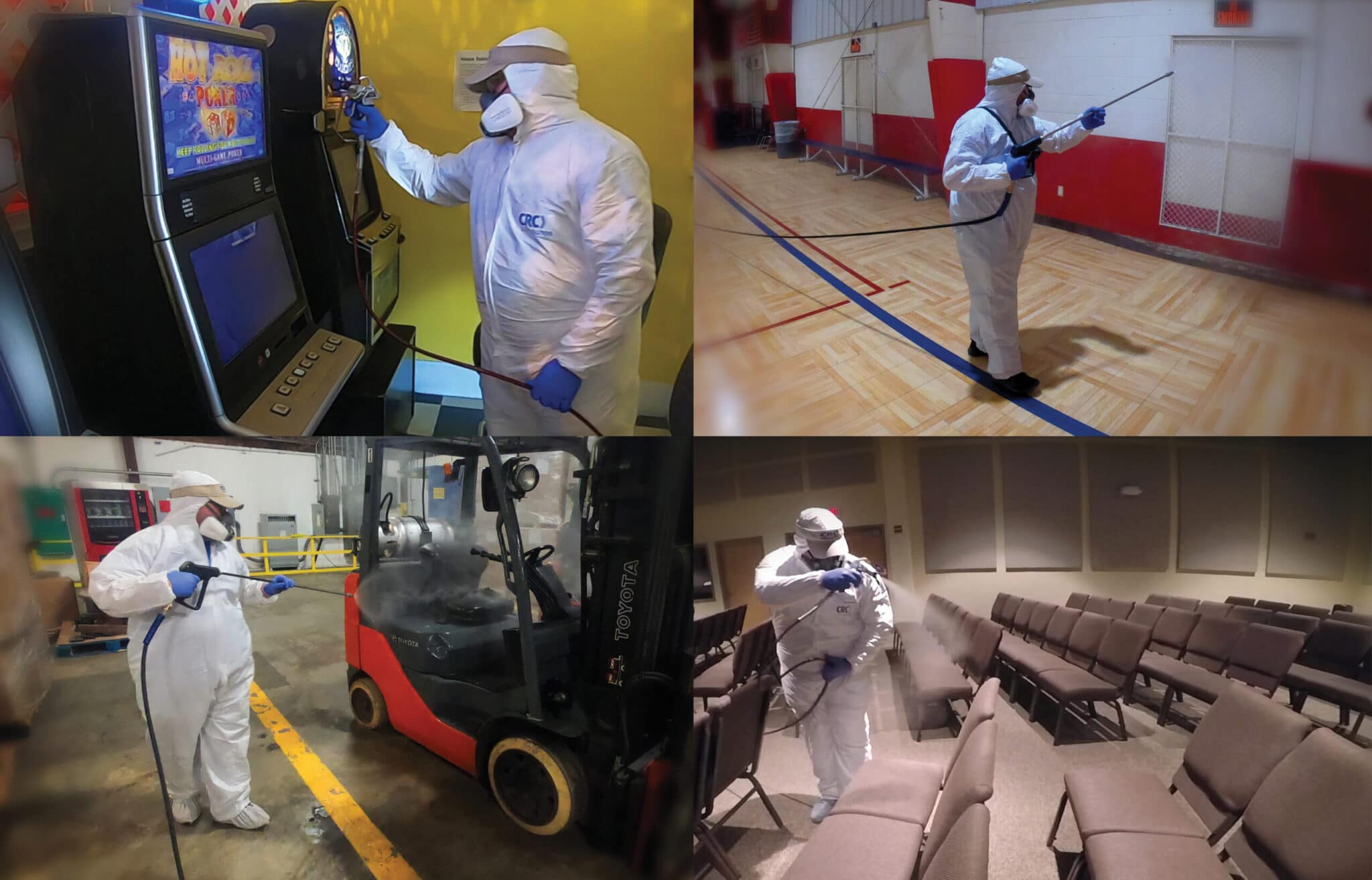 Let CRC Sanitation Solutions
Take Care of all your Cleaning Needs
Commercial Buildings
Residential Homes
Daycares
Playgrounds
Gas Stations
Bars
Office Buildings
Hotels & Motels
Apartments
Schools
Assisted Living
Retirement Homes
Warehouses
Shopping Centers
Churches
Sports Facilities
Car Dealerships
Entertainment Venues
Medical Offices
Government Offices
Healthcare and Hospitals
Emergency Response Vehicles
Ambulances
Fire Departments